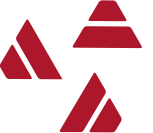 UnionTrack, Inc., is a privately held, veteran-owned, Maryland-based company specializing in next-generation member management and engagement software. UnionTrack's mission is to leverage the power of today's connected devices to provide the best configurable labor union management software package available today.
We have nearly 25 years of experience in application development and process enhancements working with trade and labor unions and membership-driven associations.
This knowledge has culminated in the development of the UnionTrack® ENGAGE™ platform which combines the best in software processes for member engagement, dues and per capita payments, bidirectional member communications, organizing, training, and grievance tracking - all in one single, modern, cloud-based platform.
We believe in the labor movement because we're union members ourselves, and we strive to unify the labor movement and protect workers' access to opportunity and prosperity.
All UnionTrack employees are proud members of IUOE Local 99.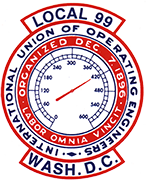 ---
How the 3 Cs Work for Unions
Communicate, Connect and Collect. We believe these three words are critical to a union's survival and are the keys to labor's growth. UnionTrack® ENGAGE gives labor leaders the tools to engage their members in a wide variety of ways, including email, SMS texts, online surveys and social media. Local officers and the International Union can now communicate directly with their members, creating a more connected union and a more unified base.
COMMUNICATE
Your members want to hear from you, and they want to be heard, as well. This is how engagement builds over time. For the first time, UnionTrack® ENGAGE gives unions the ability to hold two-way conversations with their members in real time, so you know what your members are thinking. They then begin to amplify your messaging through social media and in one-on-one conversations with other members, their family and friends.
CONNECT
Two-way conversations make members feel more connected to the union. They become more active and committed, and are more likely to ENGAGE in advocacy, COPE, and organizing efforts. They know their union is looking out for them because they see it in real time. A more connected union makes for stronger collective action.
COLLECT
Use that connection with your members to collect their opinions through live surveys. Identify your up-and-coming leaders and recognize your most influential members by seeing who engages in which activities. And, of course, collect dues and recurring payments directly as insurance against anti-union "Right to Work" and "Paycheck Protection" legislation being pursued at the Federal, State and Local levels.
UnionTrack&reg ENGAGE™ Partners and APIs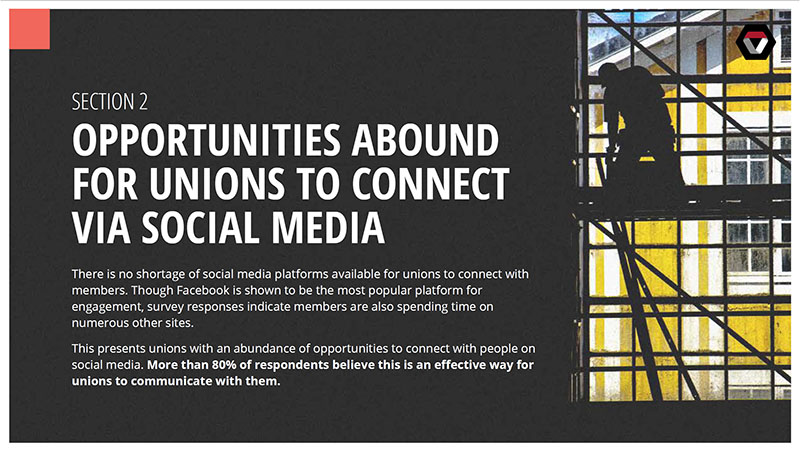 Communication Technology - A Guide for Union Leaders
Wed, 27 Oct 2021
Our 2021 survey of 204 dues-paying members from 100 U.S. unions, conducted by Epic Presence, shows the importance of unions developing their communication strategies to effectively engage with their members.
GET YOUR COPY TODAY
"UnionTrack ENGAGE reduced the time NCFO spent processing over 6,000 union member monthly dues by half.

We streamlined our manual processes using the ENGAGE platform.

No more working from multiple excel sheets to consolidate dues payments each month before uploading to a third-party site."

- MALANKA P.

"UnionTrack ENGAGE is more than just a bill payment site.

The ENGAGE platform allowed WEA to promptly respond to all members' inquiries using their communication tools.

ENGAGE provides WEA with several member communication tools, including email, text messaging, wall posting, member surveys. We also monitor whether members are paying their dues on time."

- ROBERT. C.