NNU and SEIU: 2 Unions Fighting for Front-Line Healthcare Workers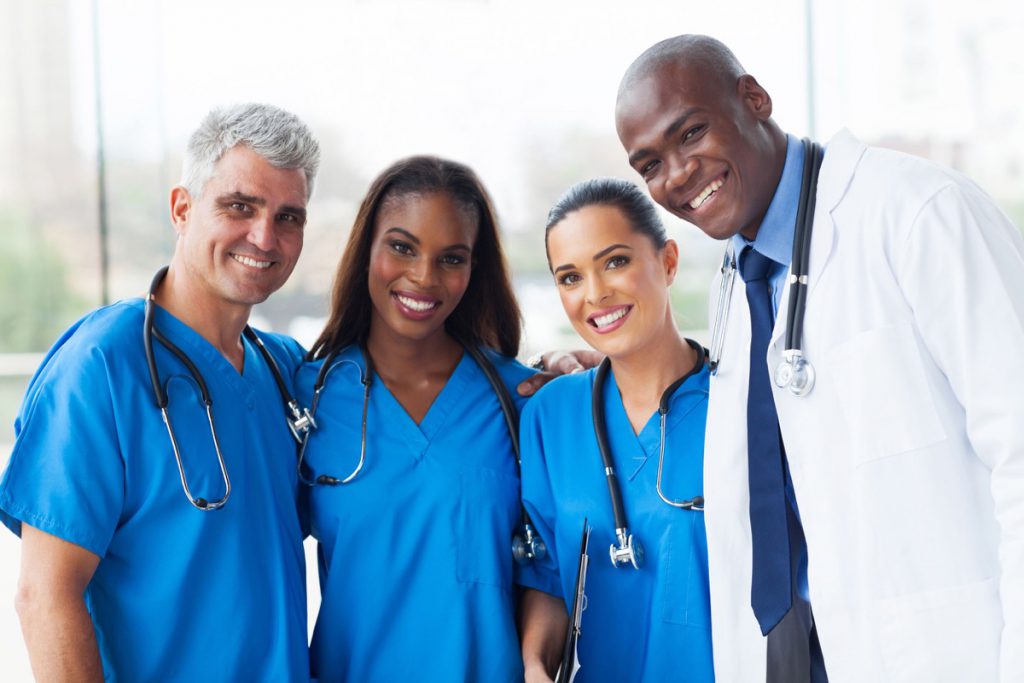 Ken Green
CEO/Founder
UnionTrack
Healthcare workers are on the front lines of the COVID-19 pandemic, leaving them vulnerable to exposure. They and their patients need protection that most facilities haven't planned for, which is why unions are stepping up and fighting for protections for those workers.  
Healthcare unions are playing an essential role in the nation's response to the current crisis by uniting in their efforts to ensure the health and well-being of workers so they can, in turn, provide the best possible care for patients.
Two of the most active unions during this time have been the Service Employees International Union United Healthcare Workers East (1199SEIU) and National Nurses United (NNU).
SEIU United Healthcare Workers East
With more than 450,000 members, 1199SEIU is the largest healthcare union in the U.S. The union represents nurses, techs, housekeepers, pharmacists, social workers and many other professionals in the medical field throughout Massachusetts, New York, New Jersey, Maryland, Florida, and Washington, D.C.
How 1199SEIU Is Helping Protect Workers During the COVID-19 Pandemic
1199SEIU is making itself seen and heard on all fronts during the COVID-19 pandemic, approaching the crisis from both legislative and grassroots angles.
The union, from the beginning of the pandemic, has lobbied both the federal and state governments to adequately address the health and safety of healthcare workers who have lacked resources they need.
"We've not taken action as a nation to make sure healthcare workers who are literally placing their lives on the line are given adequate protection," says Dale Ewart, executive vice president of 1199SEIU Florida. "It's not a problem that employers can solve. Only the states and the national government can resolve it." 
Proper PPE, paid sick time and family leave, and expanded access to healthcare coverage are just some of the issues the union wants to see addressed at the political level. 
Elsewhere, 1199SEIU is on the ground doing what it can to support healthcare workers. In Manhattan, the union delivered 110 gallons of hand sanitizer to home care employees as a way to keep those essential workers safe and healthy on the job. "1199 home care workers are essential employees, and they are on the front lines of the COVID-19 crisis," says Rona Shapiro, executive vice president of 1199SEIU Home Care Division. 
The union has also partnered with Airbnb to provide housing for members who are in need of housing — even if it's just a safe place to rest between shifts. 
History of the 1199SEIU
Founded in 1932, Local 1199 began as a local of the Drug, Hospital and Health Care Employees Union when a Polish-American drugstore clerk named Leon Davis led a group of New York City pharmacy workers to unionize. They banded together to stand up to deplorable wages and racial segregation of the 1930s, establishing the union's platform of "equality, justice and democracy." 
To demonstrate their commitment to that platform, those initial union members led a historic effort to organize the mostly Black workforce of pharmacy sodamen. This at a time when racial segregation was the norm. 
Its social justice reform efforts didn't stop there. In the late 1950s, the union hosted organizing drives at New York City's voluntary hospitals, where the workforces were mostly African-American and Latina women. It was a bold move that labor historian Joshua Freeman calls "New York labor's most important organizing success of the post–World War II era," with the exception of the unionization of public employees. 
Such actions gained the respect of Dr. Martin Luther King Jr., who called the 1199 "the authentic conscience of the labor movement" in recognition of its efforts to organize all workers, regardless of race.
Local 1199 continued to see success throughout the 1960s, including winning statewide collective bargaining rights for hospital workers in New York and establishing a $100-per-week minimum wage. During that time, it expanded to create new 1199 districts across the country. 
In the 1990s, the union began organizing nursing home and home care workers in and around New York City. This led to the merger of Local 1199 with SEIU to become 1199SEIU United Healthcare Workers East, which absorbed other, smaller SEIU healthcare workers unions over the years.
Current Leadership and Structure
The 1199SEIU is the largest local union within the greater SEIU. It has office locations up and down the East Coast, with its primary headquarters in New York. 
The organization holds leadership elections every three years. In the 2019 election, delegates re-elected President George Gresham and Secretary-Treasurer Maria Castaneda, both of whom have been serving in their respective roles since 2007. According to the union, Castaneda is also the highest-ranking Asian-American in the labor movement. 
Their leadership roles are supported by executive vice presidents, vice presidents, union-side vice presidents at large, organizers and elected executive council members. 
Other 1199SEIU Advocacy Campaigns
These leaders are supporting the union through initiatives that continue to focus on fighting injustices — racial, social, economic and environmental — to fulfill the union's vision of creating a world of "equal opportunities for all people." 
The union addresses issues such as affordable healthcare and housing, immigration reform, LGBTQ rights, peace and international cooperation, and racial justice.
Some of its current campaigns are focused on:
Immigration reform. The union is campaigning to get the Dream and Promise Act passed in the U.S. Senate. The bill, which would give permanent protections for Dreamers and Temporary Protected Status (TPS) holders passed the House of Representatives in 2019.
Minimum wage. Many healthcare workers make less than $15 per hour. Such low wages have an impact on patient care. 1199SEIU has joined the Fight for $15 to win wage increases for its workers. When defending the movement in Maryland, 1199SEIU Acting Political Director Ricarra Jones said, "Maryland's Fight for $15 campaign has a simple goal of giving hard-working state residents wages they deserve in order to cover basic living costs," echoing the rallying cry of the greater movement.
Climate change. The union is standing in solidarity with climate change activists through its Clean Water, Air and Energy campaign. Members are mobilizing to take part in protests that push for environmental justice.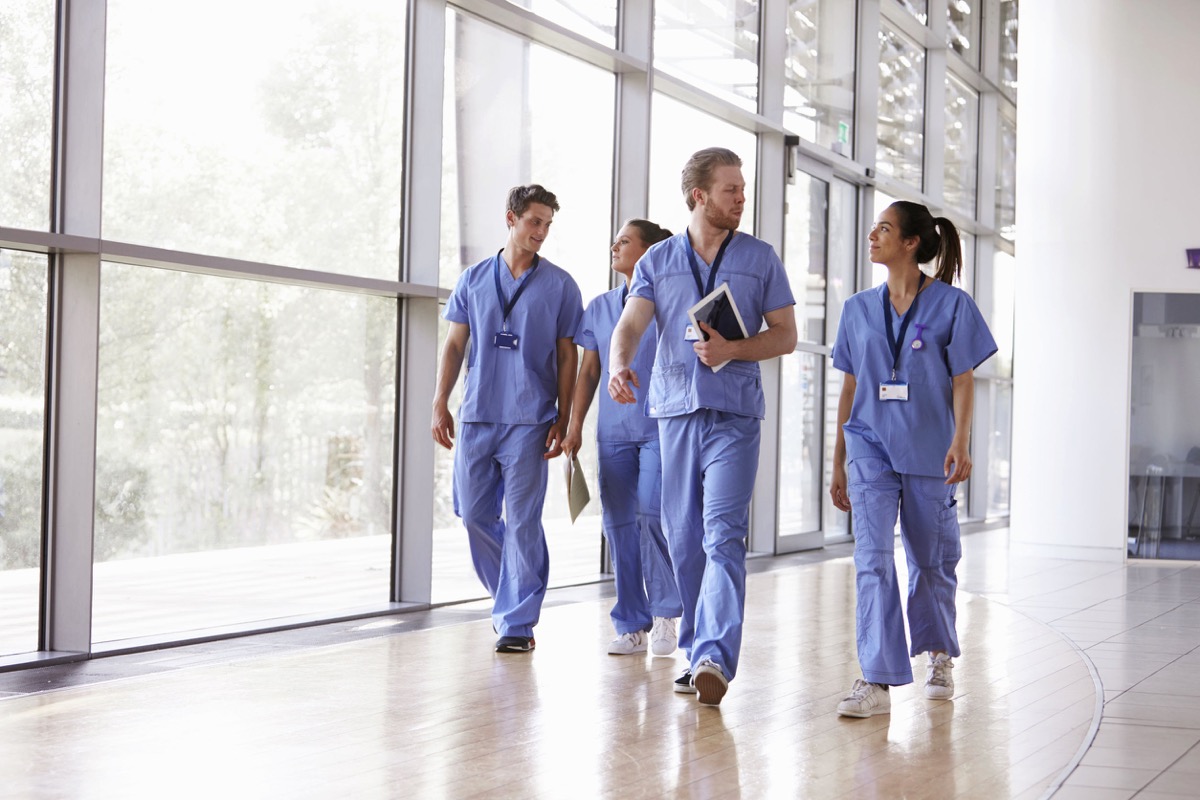 National Nurses United
With more than 150,000 members, National Nurses United (NNU) is the largest union and professional association of registered nurses in the U.S. Membership is made up of mostly direct-care registered nurses, with some affiliates representing ancillary hospital workers, from public and private medical institutions. The union headquarters are in Silver Spring, Maryland, but affiliates can be found across the country.
How NNU Is Helping Rally Workers During the COVID-19 Pandemic
In a show of solidarity with healthcare workers, NNU held a National Day of Action on March 11. Members and healthcare workers across the country held rallies and press conferences to bring attention to weaker CDC guidelines and demand greater protections as they battle COVID-19 in the workplace.
"This is a major public health crisis of unknown proportions," NNU Executive Director Bonnie Castillo said. "Now is not the time to be weakening our standards and protections, or cutting corners. Now is the time we should be stepping up our efforts."
A month later, on April 21, the union held another rally outside the White House to protest the lack of protective equipment for nurses and healthcare workers. The union called on the federal government to use the Defense Production Act (DPA) to mass produce critical supplies.
"NNU is calling on Congress to mandate the DPA's use to produce the equipment and supplies health care workers need to care for COVID-19 patients as well as to conduct mass testing that is required to control the spread of the virus," the union said in a statement. 
History of the NNU
The roots of the NNU can be traced back to 2009, when three progressive nursing organizations — California Nurses Association/National Nurses Organizing Committee, United American Nurses, and Massachusetts Nurses Association — joined to create one superpower union of direct-care nurses. 
The mission of the new union was to progressively push back against diminishing patient care conditions and standards for nurses. The union also set out to "promote a unified vision of collective action for nurses." 
To achieve that mission, NNU has focused on building campaigns that advance the interests of direct-care nurses and patients; organize all direct-care nurses into a single, powerful body; use collective bargaining to promote the economic and professional well-being of members; make an impact on public policy; and achieve healthcare justice for all. 
Over the last decade, the union has achieved some important successes. NNU has been able to expand its base and organize workers in states that are known for being anti-union, such as Arizona and Florida. They have also negotiated some of the most advantageous collective bargaining agreements for RNs in the nation.
Other NNU Advocacy Campaigns
To advance its mission, NNU has focused on building campaigns that support legislation and protections for nurses and patients. 
RN-to-patient staffing ratios. A majority of U.S. states do not offer guidelines for minimum nurse staffing ratios. This puts patients at a disadvantage for the care they receive and nurses at a disadvantage for the care they can give. Since 2013, NNU has been advocating for patients to Insist on an RN and is supporting legislation that would set RN-to-patient ratios. "What we are advising every patient, every American to do is stand up and be heard," NNU President Jean Ross said at the start of the campaign. "When it matters most, insist on a registered nurse." 
Workplace violence. Healthcare workers experience high levels of violence in the workplace. The NNU has been working to combat this issue by supporting legislation at the state and federal levels that would protect these workers. "This is literally a life or death issue," says NNU President Zenei Cortez. "Every moment we wait puts lives in jeopardy. We all deserve to feel safe in hospitals, clinics and social service settings, which should be places of healing."
Medicare for All. The NNU is using grassroots organizing, going door-to-door around the country, to spread the message of the importance of Medicare for All. "Our union has actually been fighting on Medicare for All for four decades, since before it was popular," says Jasmine Ruddy, the lead NNU organizer for the campaign. "There are working class Americans across the country who can't afford their health care. And I think organizing in those communities is increasingly a part of the solution for sure."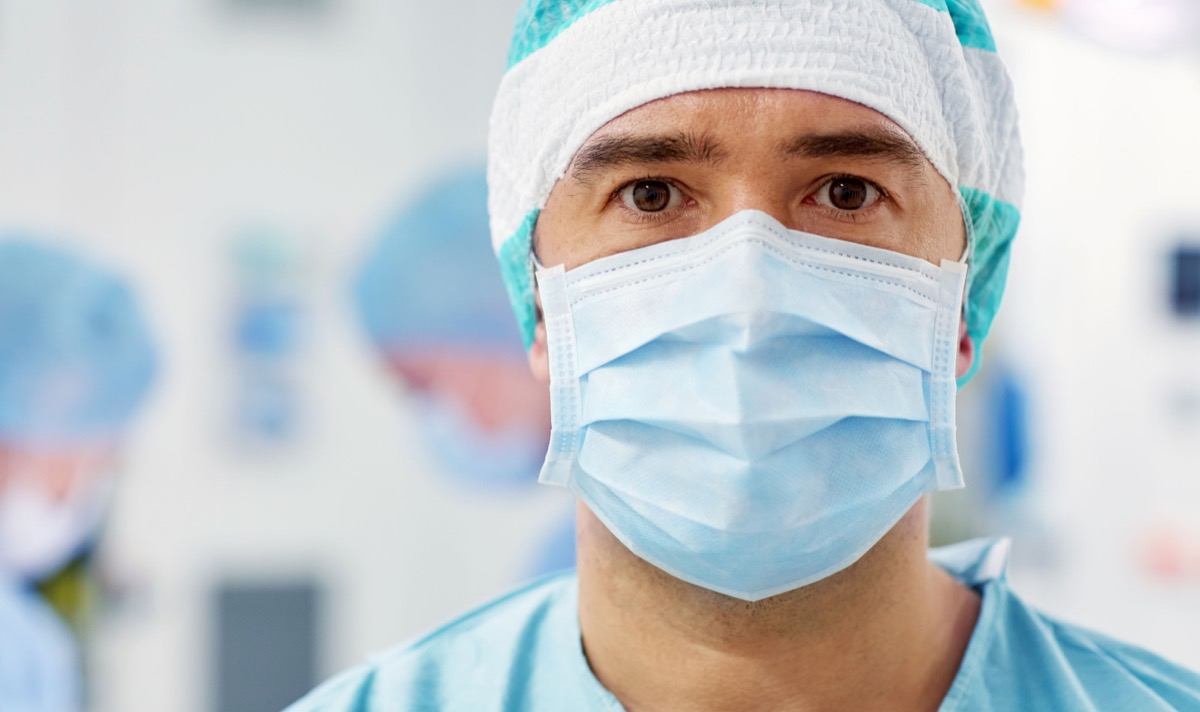 Labor Wins Now Will Impact the Next Generation of Healthcare Workers
The healthcare sector is one of the fastest-growing sectors in the United States. 
According to the Bureau of Labor Statistics, by 2028 some 3.4 million new jobs will be added in healthcare and social assistance. The sector will account for about a third of all new employment in the U.S. by that time. 
There are a few reasons for this. Andrea Clement Santiago, vice president of marketing and communications for Moonlighting Solutions, LLC, cites an aging population, advances in medical technology and ever-changing implementations of healthcare reform legislation as driving the increasing demand for healthcare workers. 
That means millions more will rely on unions like the NNU and 1199SEIU to ensure fair pay, healthy working conditions and justice for the people whose jobs are essential to this country.
Images by: HONGQI ZHANG/©123RF.com, Cathy Yeulet/©123RF.com, dolgachov/©123RF.com